Unveiling the Rich History of Boise
Plumbing Solutions of Idaho expert tips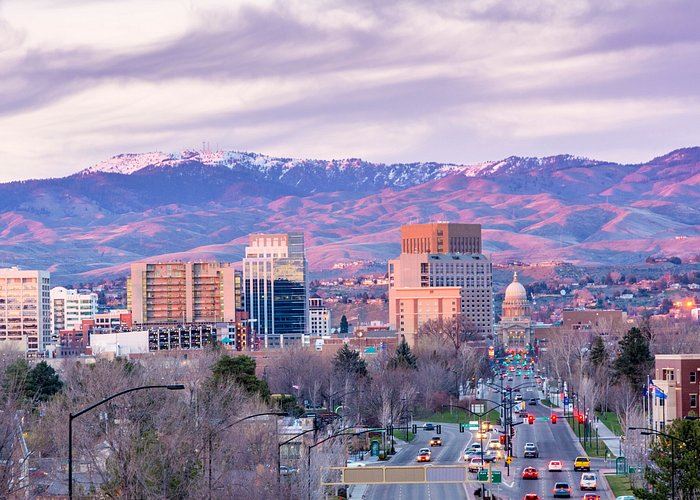 Photo by: TripAdvisor.com
Unveiling the Rich History of Boise, Idaho
Plumbing Solutions of Idaho is an Idaho native so we want to share some of Boise's history with you! Boise has become a popular destination for people from all over to settle down. Follow along as we take a journey through Boise's history from the early 1800s to today!
Often referred to as the "City of Trees", Boise is not only the capital of Idaho but also a city with a vibrant past that has shaped its present-day charm. From its humble beginnings as a small for to becoming a thriving metropolitan area, Boise's history is a testament to resilience, growth, and community spirit!
Early Settlement and Development
Boise's history traces back to the early 1800s when the area was inhabited by the native Shoshone-Bannock tribes. In 1834, Captain Benjamin Bonneville of the US Army established Fort Boise as a trading post to facilitate interaction with Native Americans and trappers in the region. The fort's location, situated along the Oregon Trail, contributed to its significance as a supply stop for emigrants heading west!
Gold Rush Era
The discovery of gold in the Boise Basin in 1862 sparked a significant influx of settlers, leading to a boom in the city's population and economic growth. This era marked a pivotal turning point for Boise, as it rapidly transformed into a bustling frontier town. As gold mining declined, Boise's economy diversified, incorporating agriculture, lumber, and government institutions.
Becoming the State Capital
In 1864, Idaho Territory was established, and Boise City became its capital in 1865. This designation solidified Boise's importance as a political and administrative hub. The territorial government's presence spurred urban development, and the city began to flourish with new infrastructure, businesses, and services.
The Basque Influence
Boise has a strong Basque heritage, thanks to the arrival of Basque immigrants in the late 19th and early 20th centuries. Drawn by job opportunities in mining and sheep herding, the Basque community thrived and contributed significantly to Boise's cultural fabric. Today, Boise boasts one of the largest Basque populations in the United States, celebrated through events, festivals, and the Basque Block in downtown Boise.
Post-War Growth and Modernization
Following World War II, Boise experienced substantial growth and modernization. The establishment of military bases and a surge in population led to the expansion of infrastructure, industries, and educational institutions. Boise State Univerity, founded in 1932, also played a pivotal role in shaping the city's intellectual and cultural landscape.
Conservation and Environmental Stewardship
Boise's appreciation for nature and green spaces is evident in its commitment to conservation. The establishment of the Ride to Rivers trail system, which offers an extensive network of recreational trails, reflects the city's dedication to preserving its natural surroundings. Boise's efforts to maintain a balance between urban development and environmental sustainability have garnered recognition as one of the most livable cities in the United States.
As we conclude our journey through the history of Boise, Idaho, it becomes evident that the city's past has laid a firm foundation for its present-day vibrancy and community spirit. From its origins as a frontier fort to its status as a thriving capital city, Boise's journey is a tale of growth, diversity, and a commitment to preserving its natural beauty. Plumbing Solutions of Idaho takes pride in serving this remarkable city and being part of the communities ongoing story of progress and innovation! If you're in the Boise area and looking for a reliable plumber, give us a call at 208-225-6686 or click here to contact us! We are Boise's local plumbing experts!
Servicing all of Boise's Plumbing Needs!
Downtown Boise, 83701
Northend Boise, 83702
State Street Boise & Garden City, 83703
Boise Towne Square & West Bench, 83704
Boise Bench, 83705
Southeast Boise, 83706
Southwest Boise, 83709
East End Boise, 83712
West Cloverdale & West Boise, 83713
Northwest Boise & Hidden Springs, 83714
By Plumbing Solutions of Idaho
Published: May 22, 2023